Jackie McCaffrey, CNP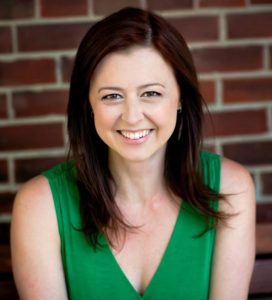 What got you interested in doing colonics as a career choice?
I was diagnosed with Crohn's Disease 10 years ago and through my journey I have really come to understand how important the digestive system is to our overall health. Chronic digestive issues and diseases have become an interest of mine and colonics are such an important treatment for not only keeping our bowel functioning optimally but for the health of the whole body. It was a natural fit for me to move into this field.
What is your favorite part of your job?
I love being able to help people – and not only through the colonic treatment itself but also by listening to their concerns and using my own experiences and knowledge to truly understand any issues they are having.
Do you use your nutrition background a lot with your job as a Colon Hydrotherapist?
Absolutely! While colonics provide symptomatic relief, help rid the body of toxins and strengthen the colon, we also really want to understand what is causing any of the health issues clients may be experiencing. This is where my nutrition background really comes to play. We can discuss how the foods they eat might be affecting digestion as well as any lifestyle stressors or medications they may take which are potentially affecting their overall health and well-being.
Kiera Knight, CNP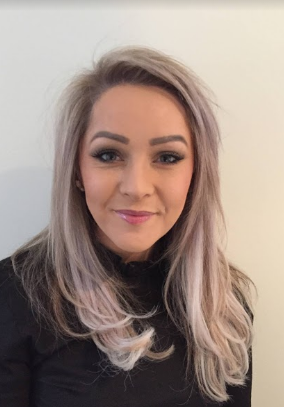 WHAT GOT YOU INTERESTED IN DOING COLONICS AS A CAREER CHOICE?
Throughout my schooling and in my professional career, I've been a strong believer that overall health and wellbeing starts with good digestive health.  Colonic treatments, including hydrotherapy, offer a way to get to the root cause of many digestive issues in a way that creates an immediate impact for clients.  While other nutritional treatments can offer a 'one-size-fits-all' approach, colonics offer a tailored treatment, unique to the individual client.  Being so passionate about digestive health, it seemed like a natural fit for me to focus on a career in colonics.  
WHAT IS YOUR FAVORITE PART OF YOUR JOB?
For me it's all about helping client's and enabling them to help themselves.  I often work with clients who have been suffering from poor digestive health for some time, and the most rewarding part of my job is working with them to first find ways to treat their immediate concerns, then focusing on ways to achieve their overall health goals.  I really enjoy the strong relationships I'm able to create with my clients and being part of their overall wellness.
DO YOU USE YOUR 
NUTRITION BACKGROUND 
A LOT WITH YOUR JOB AS A COLON HYDROTHERAPIST?
Yes, all the time!  Colonic hydrotherapy helps alleviate immediate symptoms and provides relief by removing toxins from the body.  Where my nutritional background comes in to play is in discovering the underlying causes and identifying ways to proactively improve my client's digestive health.   Often during my consultations, I engage my clients to discuss changes in diet and lifestyle that can improve their digestive health and overall wellbeing. 
Sabrina Santer, RHN

WHAT GOT YOU INTERESTED IN DOING COLONICS AS A CAREER CHOICE?
The colon is the most underrated organ in the entire body, and society makes us feel like we need to hide it. Poop is nothing to be embarrassed about! We should embrace it, because your poop can tell you a lot about yourself. There are SO many cleanse/detox products that are out there, but all of those don't mean anything if your colon isn't able to remove the waste from your body. Cue colonics! I have personally struggled (and still do!) with many digestive issues including gas and bloating, and even parasites. Colon hydrotherapy is the only thing that has actually made a difference for me. My experience has been so life changing that it has motivated me to empower others to take control of their health. When you get your colon rebalanced, and nurture your good gut bacteria, you will see the endless benefits that you never thought possible. Colon hydrotherapy really is the best thing you can do for yourself right now. Your future self will thank you for it. Seeing is believing!
WHAT IS YOUR FAVORITE PART OF YOUR JOB?
 This is almost as hard as picking a favourite food….almost. The friendships that are formed with clients during our sessions are truly incredible. There's nothing like some good poop chats to set a solid foundation for friendship and good times. Life is short and I love that I am fortunate enough to work with the most incredible clients and have a great time at work every single day. Having said that I really can't answer this question without touching on the unbelievable feeling I get from witnessing a clients transformation. I've been in your shoes and I know how exciting it is to be empowered to take control of your health, and I'm so honoured to be a part of that process.
DO YOU USE YOUR NUTRITION BACKGROUND A LOT WITH YOUR JOB AS A COLON HYDROTHERAPIST?
 Totally, as I mentioned before your poop is such an important indicator of many imbalances occurring within the body. You'd be amazed at what you can learn about yourself. Interestingly, it doesn't matter what the issue, every single imbalance in the body starts with an imbalance in the digestive process. Often times, in order to truly restore wellness, it is necessary to make dietary changes. The conversations and focussed nutritional suggestions that come up during sessions are powerful tools for change. Small changes over the long term are the best way to achieve the results you never thought possible.  Dream big and work small, that's the key!
We promise to always place our clients needs first
We are passionate about what we do
We care about ensuring our clients get the best care possible
You will become educated to ensure your results are long lasting
We believe in being kind……always