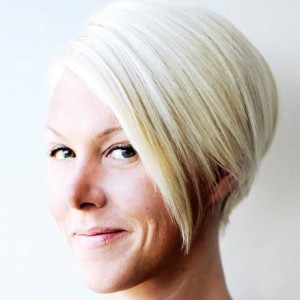 I started Vitalife in 2009.  At this point I had been getting colonics myself for about 6 years – they had completely changed my life.  If someone had told me at that time that cleansing my colon and detoxing my body would be life-changing for me, I wouldn't have believed it.  I had terrible digestion which (I did not know at the time) was also impacting other health issues I was having – which were largely hormonal (including difficulty losing weight), and also with recurring acne.  After getting a few colonics my digestion started to improve and with that my other health issues started to correct themselves as well.  I had never been more excited about anything in my life!  At this point I decided to go back to school to study Holistic Nutrition as this had always been a passion of mine, and even more so at this point after experiencing such positive changes in my own health.  I then would recommend colonics to most of my nutrition clients – for different reasons – detoxification, digestive issues, preventative health etc.  I was so passionate about colonics and their benefits that I thought to myself – why am I not doing colonics myself?  I believe in them so much, and you can get results a lot faster with colonics than with nutrition alone.  And from that idea, Vitalife was born!  And it has been fantastic ever since.  There is no greater feeling than being able to help another person – and to do so with a therapy that has been around for thousands of years, and that is completely natural – it is truly amazing.  We are very blessed to have an amazing team of therapists at Vitalife, who are very passionate about helping others – we love what we do, and feel very fortunate to work with such amazing clients and help them experience fantastic results.
Do our colons really need to be cleaned?
If we lived in a perfect world, no.  The colon is designed to be self-cleansing.  But with the overload of toxins – in our food, air, the things we put on our skin it really is a must!  The colon is one of the most important ways our bodies detox themselves.  When the colon isn't cleansed it puts more strain on the other elimination organs as well – liver, kidneys, skin etc.  So in cleansing the colon you are helping to cleanse the entire body.
Did our great grandparents do colon hydrotherapy, or is this a new trend?
Colon Cleansing has existed for thousands of years!  Most places in the world have been cleansing their colons for years – it is newer in North America – we have definitely been behind the times in that sense.
Do you use regular drinking coffee beans for a coffee enema? (and why would you choose a coffee enema over colonics?)
We don't! We use a coffee specifically made for coffee enemas – it is 100% organic and higher in caffeine and palmitic acid – this increases its ability to remove toxins from the liver.  They both have so many benefits – colonics in essence cleanse the entire body – coffee enemas are very specific to the liver.
Do you get up in the morning excited for work?
I do!!  I love what I do! I feel very fortunate to be able to help people everyday – and our clients are the best!
What is a typical reaction when people ask about what you do? Are people grossed out?
I get mixed reactions for sure!  Some people are a little uncomfortable when they hear what I do.  For the most part though, people are intrigued!  I would say about 90% of the time, people will ask me questions about a health or digestive issue they're having.
This isn't an obvious career choice. How did you get into this industry?
I started getting colonics myself about 13 years ago – and they completely changed my life!  I wanted to be able to help other people the way that I was helped.  To be able to share what I know and help people is a really incredible feeling.
What training + qualifications do you need in your line of work?
Our clinic is unique in that all of our therapists have to be Registered as a Holistic Nutritionist first.  We then do all of our colonics training in-house.
Why are most (or all) of your team nutritionists?
All of our therapists are Holistic Nutritionists.  Nutrition training is a lot more intense than most people realize (myself included before I studied it!).  We really want our clients to get the best care possible – and with our extensive knowledge of the body's digestive system and detoxification pathways we are able to also educate our clients on how to maintain great health.  We want long-term benefits for our clients – we love to share from our knowledge and experience.  And proper nutrition really is the foundation of anything health-related.
What was your first colon hydrotherapy session like? (how did you find out about it, why did you go, how did you feel before, during, and after?)
It's actually a funny reason that got me to get my first colonic!  I heard that you could lose 15lbs in a day by getting them!  So I thought perfect, sign me up!!  I didn't actually lose 15lbs (I did lose a few though!), but I'd had terrible digestion my entire life (constipation and bloating).  I had always been that way so I considered it normal for me.  I also had hormonal issues as well as problems with acne.  When I started getting colonics my digestive system became very regular.  My hormonal issues were corrected and my skin cleared up. I didn't know at the time that these things were all related.  I was nervous before my first session!!  It wasn't nearly as scary as I thought it would be though.  The first couple of sessions weren't that successful for me actually – but my therapist convinced me to keep going with them – and I'm glad she did.  After a few sessions I really started to feel amazing and energized afterwards.  They truly have been life changing for me.
Does it hurt?
It doesn't hurt at all.  Its an odd feeling that takes some getting used to – you basically feel like you have to "go" to the bathroom but you cant go.  There may be occasional mild cramping throughout the session, similar to a diarrhea feeling but the feeling comes and goes.  Your therapist will do some abdominal massage throughout the session to ease that feeling.  That being said, some people experience no cramping at all.
Does it stink?
It doesn't!  The tubing for the waste is enclosed so there is no odor at all.  AND the fun part?  The tubing is clear – so you can actually see the waste that is being removed from your body.  Which is great as your therapist can point out different things- such as if we see parasites or candida for example.  This is helpful also as many times this is at the root of someone's digestive issue.  If we see these things then we think great – let's address this issue and see if that clears things up for you.
Is it messy?
Not at all!  The tubing for the waste is all enclosed.
Does word of mouth marketing work for you, or do people keep this a secret?
It depends on the person;) A lot of clients will tell everyone they know because they're so pleased with how colonics have helped them and want their friends and family to experience the same benefits.  I think there is much less stigma attached to it than there used to be.  Colonics are very mainstream now – they even mention them a lot in movies and tv shows now – which is great!  It helps to raise awareness.  This is fantastic as it is such a natural method of helping people.  Most of our clients say to us – I wish id heard about these sooner!!!